SEO/SMO Executive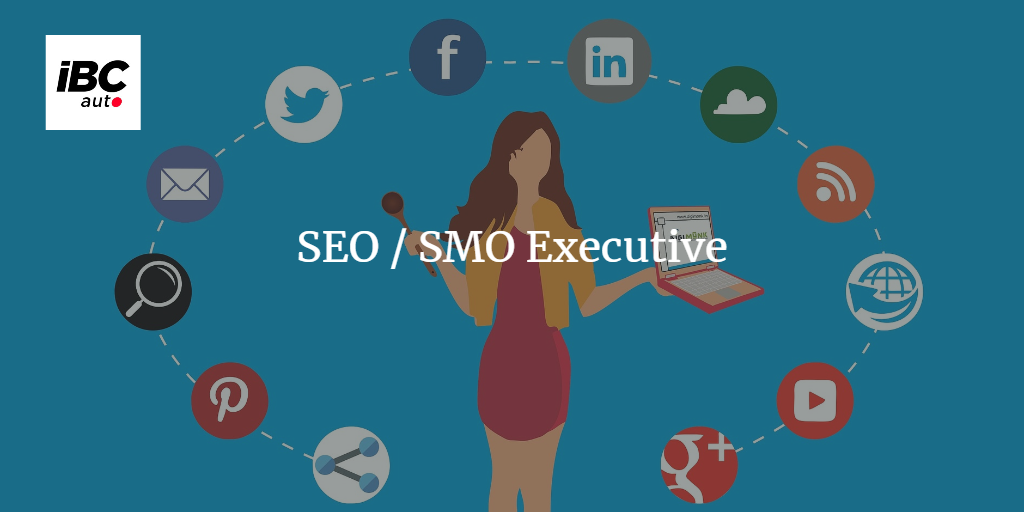 We are looking for a SEO/SMO Executive to join our Global Digital Marketing and Development team. As a SEO/SMO Executive, you will be responsible for both on-page and off-page IBC Auto related pages. Making sure that contents are searchable. You will also be responsible for all the social media platforms the team maintain.
Duties and responsibilities:
On-Page/Off-Page contents
Google Ads creation
Social media posting and boosting
Monitor Digital Marketing calendar
Blog administration
Content creation for blog articles and offers
Requirements and qualifications:
Good Experience on SEO, SMM, Google Analytics, Affiliate Marketing& Content Writing.
Perform keyword research by using various tools to get desired business results.
Knowledge in xml sitemaps, webmaster tools, reporting on client projects.
On-site And off-site SEO experience for increasing the web traffic.
Comfortable with on-page SEO for HTML, WordPress, e-commerce site.
SEO Strategy – Good Knowledge of off-page SEO techniques.
Optimizing Contents of pages to make them keyword enriched.
Back link creation and optimization.
Social Media Specialist who has experience in Online Promotion
Experience with but not limited to Facebook, LinkedIn, Google+, Pinterest, Instagram and more.
Knowledge of social media paid advertising campaigns including Facebook, LinkedIn Instagram, Pinterest and Twitter.
Analyze reports to identify social media successes and new opportunities.
Experience with YouTube video optimization.
Awareness of traditional and new media tactics, including digital and social media.
Excellent written, verbal, presentation and interpersonal skills, can express written ideas, thoughts and facts in a clear, convincing and organized way.
Send Resume to HR@ibcauto.com